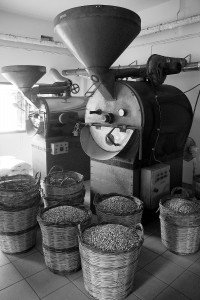 In 1947 the Aegina Agricultural Cooperative was founded. Nevertheless the archives of the Cooperative refer to activities already being undertaken by a small group inspired by Evangelo Marini, dating from around the time of the German Occupation of the island.
In November 1959 the "Aegina" newspaper published an article in which a suggestion was made to establish an Agricultural Cooperative of Aegina Pistachio Producers in an attempt to counter the exploitation of farmers by commercial traders.
In 1975 the Cooperative created a branch for pistachio farmers. In the General Assembly on 18th August 1996 its name was modified to the Agricultural Cooperative of Aegina Pistachio Producers – today it has 350 members.
The Cooperative's goals are:
a) To intervene on behalf of Aegina's pistachio producers in the subject of the product's price
b) To control the distribution and processing of the Aegina pistachio.